We get the results we deserve from our drum practice..
So if we optimize our practice, we optimize our results, because we deserve it.
People have a tendency to make things way too difficult. What do you say we stop that right now.
Be the best drummer you can be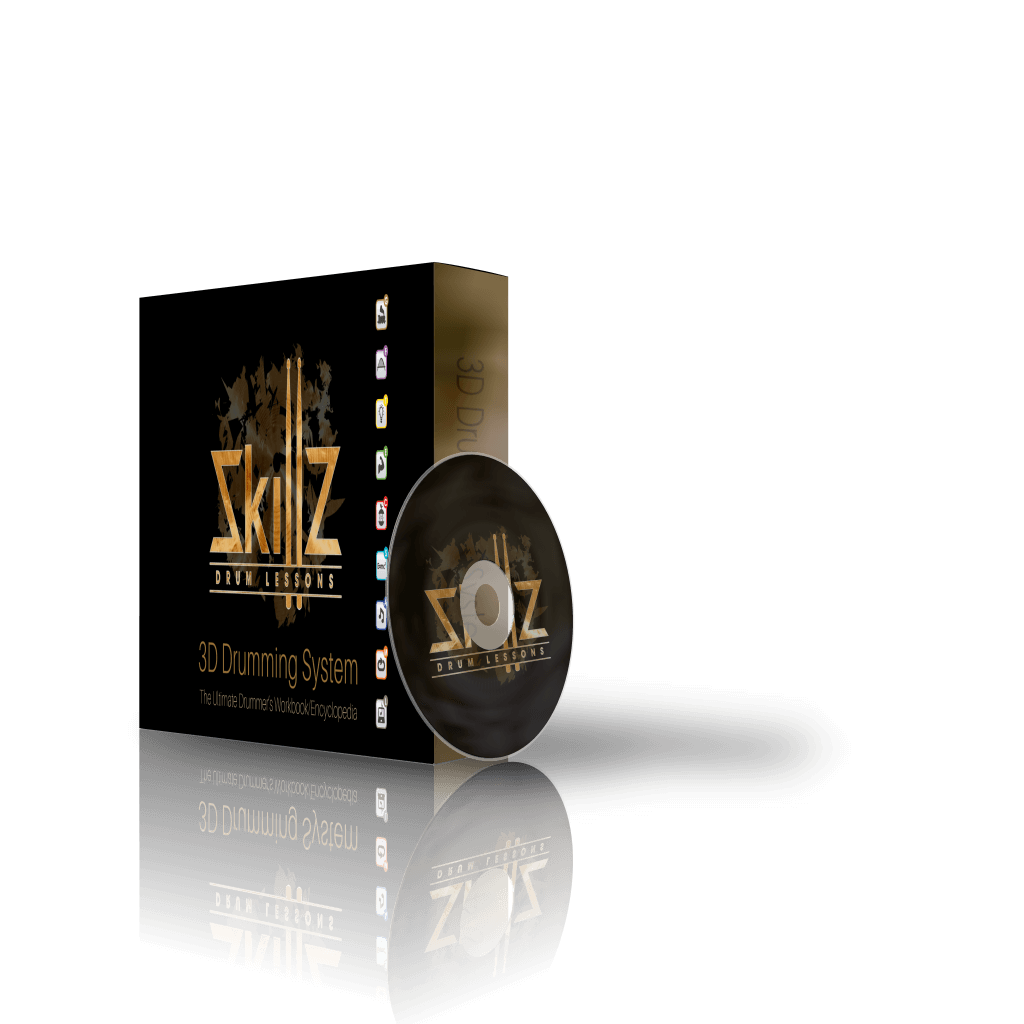 What the

pros of the pros

say
This is what the teachers of the best drummers of today have to say about the 3D Drumming System
"I have closely examined the drumbook/encyclopaedia (the 3D Drumming System), and I find it to be an exceptional work. It's unique, clear and well thought out, and I highly recommend it to any drummer, looking for material from which to study."
"I wish you nothing but success with your new project. Continuing the tradition of expanding the drum universe is something that I hope never ends. Please accept my best wishes for your project."
What the

Skillz Drum Students

 say
This is what our students have to say about the 3D Drumming System
"The 3D Drumming System has provided me with the structure connecting all the great (drum) lessons Bob has taught me. It is the most complete, ever growing encyclopedia that also encourages me in creatively applying all the essential fundamentals of drumming. It is not just a book, but a highly interactive work challenging the drummer in multiple facets. I've been playing drums for almost 15 years now and I still use it almost every time I practice.  Afaic, highly recommended, look no further. "
"The 3D Drumming System and the accompanying Online Drum Lessons have given me all the structure I could possibly want to develop my drumming skillz. I've been playing for a little over two years and already I'm getting compliments from other musicians about my ability to play anything. I know I have a long way to go, but I'm confident Skillz Drum Lessons will get me there!
And it's nice to see my daughter, who also plays the drums, enjoy the 3D material. I can see her progressing quickly and having a blast playing the drums."
Become a
better drummer for
FREE