Learn how to practice what's really important, so you stop wasting time, get great results and an endless supply of motivation
The 3D Drumming System.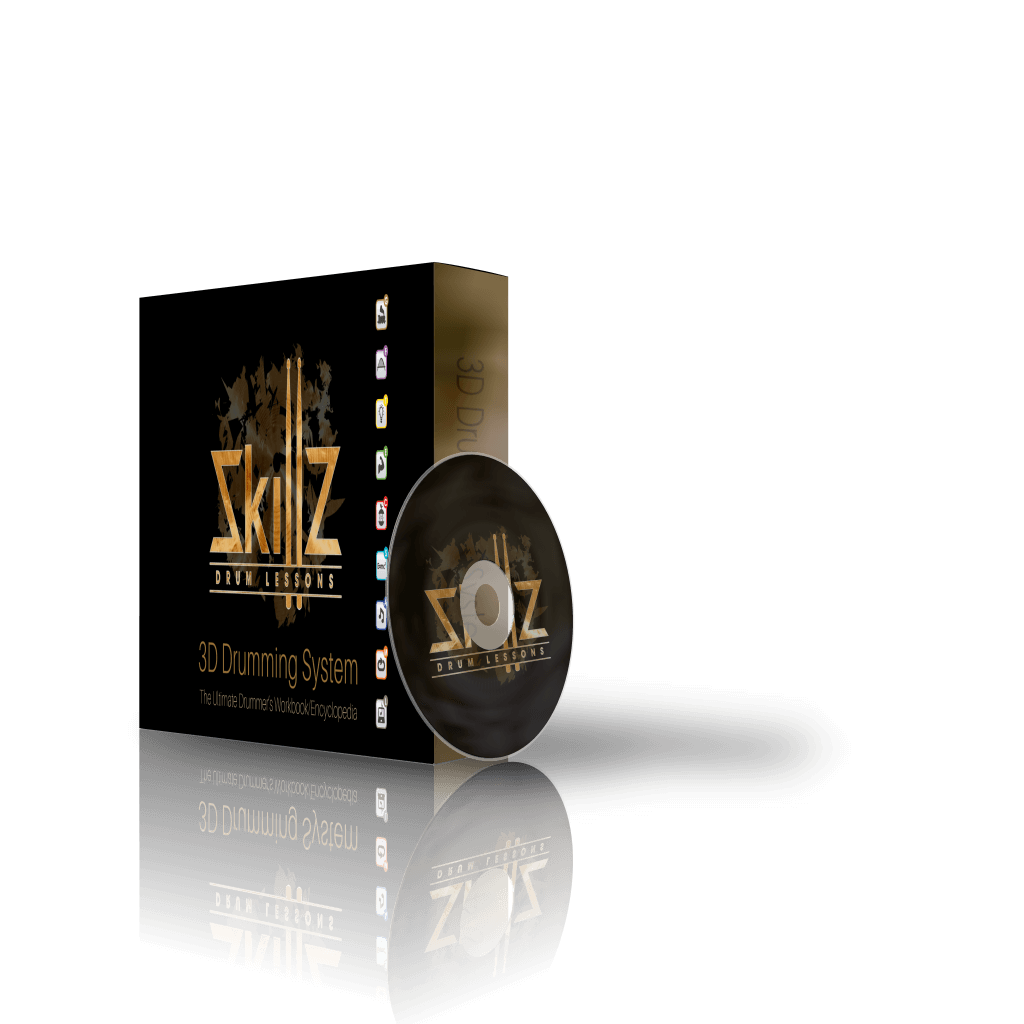 Includes
- Free sample of the 3D Drumming System
- Lifelong Free Membership (Free Video, Lessons, MIDI and Rudiments)
- Free Drum Snacks
"The 3D Drumming System, or Level 1 as it used to go by, and the accompanying Online Drum Lessons have given me all the structure I could possibly want to develop my drumming skillz. I've been playing for a little over two years and already I'm getting compliments from other musicians about my ability to play anything. I know I have a long way to go, but I'm confident Skillz Drum Lessons will get me there!
And it's nice to see my daughter who also play the drums enjoy the 3D Drumming System material. I can see her progressing quickly and having a blast playing the drums.
"I have closely examined the drumbook/encyclopaedia 3D Drumming System, and I find it to be an exceptional work. It's unique, clear and well thought out, and I highly recommend it to any drummer, looking for material from which to study."
"I wish you nothing but success with your new project. Continuing the tradition of expanding the drum universe is something that I hope never ends. Please accept my best wishes for your project."
Complete Info Below To Get FREE Access
You will NOT be charged unless you purchase something. But since we're all friends inside the Skillz Drum Tribe, we would like to get to know you just a little bit.
Copyright © Skillz Drum Lessons